ReMARKable Palate Podcast #71
ReMARKable Palate #71: CityMeals on Wheels and Chicken and Grapes
Jennifer and I speak once again with Gael Greene, founder of
CityMeals on Wheels
, on the occasion of the organization serving its 34 millionth meal to homebound elderly New Yorkers. Consider making a donation to
citymeals.org
this holiday season to help in the effort.
And I go into the kitchen to show you how to make an easy weeknight meal of Chicken and Grapes (yes, grapes!)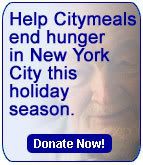 Voice Mail
: 646-787-3196
Skype
: remarkablepalate
remarkablepalate@gmail.com
remarkablepalate.podshow.com
The
ReMARKable Palate
Podcast is a production of
The Gilded Fork
.
www.gildedfork.com
www.culinarypodcastnetwork.com
food
,
food podcast
,
cooking
,
recipe
,
CityMeals on Wheels
,
Gael Greene
,
chicken and grapes
,
ReMARKable Palate
,
Culinary Podcast Network
,
Gilded Fork
Labels: citymeals on wheels, gael greene, kitchencast, podcast