ReMARKable Palate Podcast #87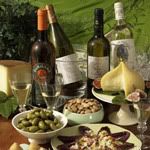 ReMARKable Palate #87: Albariño
On today's program, We explore the queen of Spanish white wines, Albariño. This special grape is native to the Rias Baixas region of Galicia in extreme northwest Spain, an area known for its green, rolling hills, cool wet climate, and the distinct character of the Gallegos, whose celtic ancestors came to Galicia more than 1000 years ago. We ran into our old friend Katrin Naelapaa, and we got a chance to speak with several wine luminaries, including Doug Frost, one of only 3 people to hold both the Master Sommelier and Master of Wine distinctions.
Links:
www.tablany.com
www.agrodebazansa.es
www.riasbaixaswines.com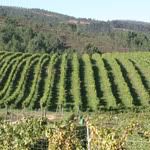 Sponsor:
www.GoDaddy.com
Use these codes for special discounts at checkout:
palate1
for 10% off any order
palate2
for $5 off any order of $30 or more
palate3
to get a .COM domain name for just $6.95 a year
Music: "Go Fish" by Big Money Grip, from the Podsafe Music Network.
music.podshow.com
The ReMARKable Palate Podcast
is a production of
The Gilded Fork
.
www.gildedfork.com
www.culinarypodcastnetwork.com
food
,
food podcast
,
wine
,
Albariño
,
Rias Baixas
,
ReMARKable Palate
,
Culinary Podcast Network
,
Gilded Fork