ReMARKable Palate Video #12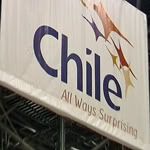 ReMARKable Palate Video #12: The Foods of Chile
We speak with Chef Erio Cavalieri about the quality products coming out of Chile. he makes several dishes using the diverse products coming from this enchanting land.
Links:
Chile: All Ways Surprising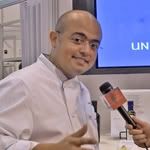 Sponsor:
www.godaddy.com
Use these codes for special discounts at checkout:
palate1
for 10% off any order
palate2
for $5 off any order of $30 or more
palate3
to get a .COM domain name for just $6.95 a year
Music: "Go Fish" by Big Money Grip, from the Podsafe Music Network.
music.podshow.com
The ReMARKable Palate Podcast
is a production of
The Culinary Podcast Network
.
www.culinarypodcastnetwork.com
food
,
food podcast
,
ReMARKable Palate
,
Culinary Podcast Network
,
Gilded Fork
,
Chef Mark
,
PodShow
,
Chile
,
Erio G. Cavalieri
Labels: chile, podcast, ReMARKable Palate, video