RP112: Talkin' Tequila!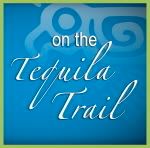 ReMARKable Palate #112: Talkin' Tequila!
We finally unveil the "Super Secret Project" that we've been working on for the past couple of months, it's a video series dedicated to Tequila! We follow our friends at Partida Tequila "
On The Tequila Trail
", learning about agave, the process of fermenting and distilling tequila, and much more. This audio podcast is an interview with Jose Valdez Reinoso, Production manager for
Partida Tequila
in Amatitan, Mexico. Jose leads us through the process.
Links:
On The Tequila Trail Video Podcast
Partida Tequila
Co-Sponsor:
www.godaddy.com
Use these codes for special discounts at checkout:
palate1
for 10% off any order
palate2
for $5 off any order of $30 or more
palate3
to get a .COM domain name for just $6.95 a year
Music: "Go Fish" by Big Money Grip, from the Podsafe Music Network.
music.podshow.com
The ReMARKable Palate Podcast
is a production of
The Culinary Media Network
.
www.culinarymedianetwork.com
food
,
food podcast
,
ReMARKable Palate
,
Culinary Media Network
,
Gilded Fork
,
Chef Mark
,
tequila
,
Partida Tequila
,
On The Tequila Trail
Labels: on the tequila trail, Partida, podcast, ReMARKable Palate, tequila