ReMARKable Palate #106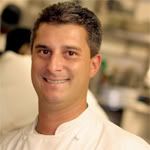 ReMARKable Palate #106: The Palme d'Or Restaurant
We recently enjoyed a fabulous dinner at The Palme d'Or Restaurant at the
Biltmore Hotel
in Coral Gables Florida, with dishes by Chef Phillipe Ruiz and wine pairings by Sommelier Sebastien Verrier. The Palme d'Or is participating in the
Miami Spice Month
promotion, continuing through the end of September. You can get a $22 lunch, or a $35 dinner at any of more than 70 restaurants. Look for the ReMARKable Palate Video #16, where I get to interview both Sebastien and Chef Ruiz.
Links:
Rosemary Lobster Fricasse recipe on the Gilded Fork
Palme d'Or at the Biltmore
Miami Spice Month
Sponsor:
www.godaddy.com
Use these codes for special discounts at checkout:
palate1
for 10% off any order
palate2
for $5 off any order of $30 or more
palate3
to get a .COM domain name for just $6.95 a year
Music: "Go Fish" by Big Money Grip, from the Podsafe Music Network.
music.podshow.com
The ReMARKable Palate Podcast
is a production of
The Culinary Podcast Network
.
www.culinarypodcastnetwork.com
food
,
food podcast
,
ReMARKable Palate
,
Culinary Podcast Network
,
Gilded Fork
,
Chef Mark
,
PodShow
,
Palme d'Or
,
Chef Phillipe Ruiz
,
Sebastien Verrier
Labels: miami, podcast, restaurant, wine