ReMARKable Palate #82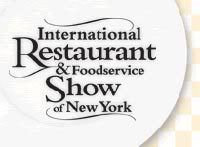 ReMARKable Palate #82: NY International Restaurant Show
I visit the NY International Restaurant Show, and speak with our old friends at the
Vibrant Rioja
Campaign, discover an interesting new invention, talk spuds with the Washington State Potato guys, Pinot from the Niagara region, and even run into Vinny Pastore, "Big Pussy" from The Sopranos at the Pizza Pavilion!
Music: "Go Fish" by Big Money Grip, from the Podsafe Music Network.
music.podshow.com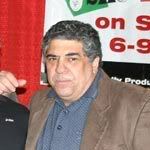 Sponsors:
Folgers Gourmet Selections
: Visit
www.folgers.com/podshow
for a free sample of their new flavored gourmet coffees.
www.GoDaddy.com
Use these codes for special discounts at checkout:
palate1
for 10% off any order
palate2
for $5 off any order of $30 or more
palate3
to get a .COM domain name for just $6.95 a year
The ReMARKable Palate Podcast
is a production of
The Gilded Fork
.
www.gildedfork.com
www.culinarypodcastnetwork.com
food
,
food podcast
,
restaurant show
,
wine
,
pizza
,
ReMARKable Palate
,
Culinary Podcast Network
,
Gilded Fork
Labels: pizza, podcast, restaurant show