ReMARKable Palate Podcast #84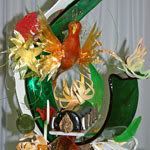 ReMARKable Palate #84: US Pastry Competition
Today, we head back to the NY restaurant Show, where the 18th US Pastry Competition took place on March 4th. This year's theme was the rainforest. I speak to the head judge, and a few of the competitors, then we attend the awards ceremony, where the winner is crowned.
Music: "Go Fish" by Big Money Grip, from the Podsafe Music Network.
music.podshow.com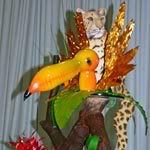 Sponsors:
Folgers Gourmet Selections
:
Visit
www.folgers.com/podshow
for a free sample of their new flavored gourmet coffees.
www.GoDaddy.com
Use these codes for special discounts at checkout:
palate1
for 10% off any order
palate2
for $5 off any order of $30 or more
palate3
to get a .COM domain name for just $6.95 a year
The ReMARKable Palate Podcast
is a production of
The Gilded Fork
.
www.gildedfork.com
www.culinarypodcastnetwork.com
food
,
food podcast
,
pastry
,
US Pastry Competition
,
baking
,
ReMARKable Palate
,
Culinary Podcast Network
,
Gilded Fork
Labels: pastry, podcast, restaurant show